As property prices in Australia continue to soar, there are plenty of bargains to be found in overseas markets. In recent years, an increasing number of local investors have begun looking beyond our own shores for their property investment needs.
Investing in foreign countries can be an effective way to diversify your portfolio. With a strong dollar compared to the currency of many foreign nations, there is the potential to take advantage of comparatively lower property prices and higher growth rates.
Lower entrance point to get into investing pool

Investing in overseas property market can potentially benefit the investor from lower upfront costs and more lenient eligibility criteria to qualify for a loan.

Generating additional cash flow in another currency

Investing overseas adds diversity to your portfolio and the currency exchange rate could be used to benefit financial situations.

Foreign residency

Owning overseas property  may increase the chance of qualifying for residency in that country. Some countries allow owning a property to qualify for residency visas. The investment itself can aid in that process of establishing/moving overseas.
Tax benefits

Depending on income, overseas property investment can have tax benefits.

Private and monetary value

As an investor, you have the flexibility to use the overseas asset to suit your circumstances. The property itself can be used as a part-time residence or holiday venue with the added benefit of utilising the property while increasing in value, rental return and wealth.

Strong capital growth and rental return

A well-located property may yield higher capital growth and rental returns than an investor would be able to achieve locally in Australia.
REACH OUT FOR A FREE CONSULTATION
ARE are Melbourne based property advisors that provide investment services and take great care in sourcing the right investment property.
Situated in the north-west of England, Manchester is the second largest city in the UK, and the sixth largest city in Europe. Recent years have seen a dramatic growth in Manchester's fortunes where urban redevelopment and increased economic prosperity has led to a population boom where today Manchester is one of the fastest growing urban areas in the United Kingdom with a population of more than half a million.
WHAT'S HAPPENING ON THE SUPPLY SIDE?
Not enough homes are being built to meet current needs. Manchester council is aiming to build 25,000 new homes over the next 10 years that's 2,500 per year. 2016 only saw 1,113 completions with previous years lagging much further behind. So, not only are we not meeting current demands but we are also playing catch up from years where there were next to no completions. The situation will not improve any time soon.
0
new homes over the next 10 years.
0
homes build per year as Manchester council aims to meet current needs.
City center population growth.

Manchester urban area is growing on average x7 faster compared to other metro cities, London is 3rd. In 2015 it stood at 540,000 but by 2022 it is expected to increase to 615,000.

22,258 new jobs

22,258 new jobs created in Manchester by end of 2017. Fastest growing is Tech/Media. Manchester is home to the second largest cluster of tech firms in Europe.

70% of graduates deciding to remain in the city.

Manchester boasts highest quarterly figures in office leases since 2010 in Q4 2016 beating the likes of Birmingham, Nottingham & Leeds.
WHAT'S HAPPENING ON THE DEMMAND SIDE?
0

%

of graduates deciding to remain in the city.
0
new jobs created in 2017
0
city center population by 2022
INFRASTRUCTURE IMPROVEMENTS
HS2 a GBP 43m investment creating 180,000 new jobs in the region. Slashing journey times and putting London within a 1 hour reach. 
Manchester Airport's GBP 1b expansion by Manchester Airport Group and Beijing Construction Engineering Group.
Aiming to handle up to 10 million extra passengers per year. GBP2.1b upgrade/expansion of the Metro link transport system.
High Speed Rail

The £50 billion-plus High Speed Rail 2 project, which will connect London and the north of England with trains capable of reaching speeds of 400km per hour.

Europe's largest student population

With 70% graduate retention rate Manchester has one of Europe's largest student populations with the highest retention rate post-graduation, which increases rental demand.

Manchester Airport

The £1bn investment on the Manchester Airport Transformation Programme represents the most significant programme of investment ever made in Manchester Airport.
63% of Manchester city residents center are private renters, 30% higher than the national average. 2016 saw rents increase by 6.9%, with JLL predicting a 20.5% growth from 2017-2022. Low vacancy rates. Currently Manchester's occupancy stands at 97%.
REACH OUT FOR A FREE CONSULTATION
ARE are Melbourne based property advisors that provide investment services and take great care in sourcing the right investment property for you.
Oxygen
Manchester, England
Oxygen is a 31 story neighbourhood located in Manchester's emerging Piccadilly Basin district. A short walk to the bustling bohemian Northern Quarter and regenerated Piccadilly hub, this new luxury development combines the highest build quality with hotel standard leisure facilities and breathtaking views of a rising global destination.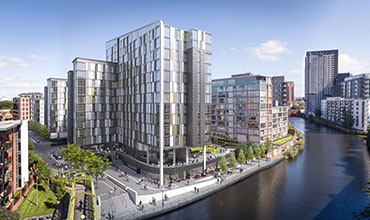 DownTown
Manchester, England
An energetic community at the gateway to Manchester, providing a spacious range of 368, one, two and three bedroom apartments. The development will provide the luxury of concierge, a wealth of high-grade private realm and communal roof terraces incorporating outdoor kitchens and 'chillout' zones.
Hi, We're Property Advisors in Melbourne that specialize in international investments
LET US HELP YOU FIND THE RIGHT INVESTMENT
We came together because of our collective skills, credentials and vision to deliver unparalleled Property Investment Advisory Wealth Management and Advocacy Services.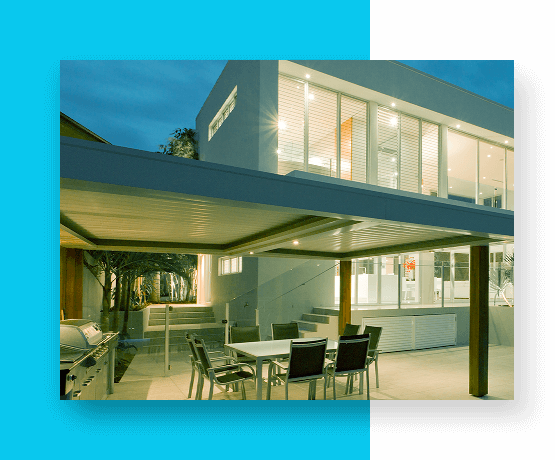 ARE partners with trusted advisors to help clients create security and freedom through property investment
YOUR INVESTMENT ON YOUR TERMS
Property Investing with Strong Foundations
A Property Investment Strategy needs to be based on sound advice and credible information from advisers that are non-aligned with banks, developers and real estate marketers. Our multi-skilled advisory team are able to advice beyond just property and address other investments and financial resources you have. These include Superannuation, Self Managed Super Funds, Insurances and more.​ This holistic approach mitigates the risk of being biased towards any one asset class. For optimum investment results, strategic investment advice is pertinent.
You need the right team supporting you!
October 2020 Property Update by one of Australia's best Okay, welcome, everybody. Welcome to the Pacific East Coast property ...
Read More

→
ESCAPE TO PENTRIDGE Pentridge is unique. Built on solid bluestone, its foundations are firmly rooted in Melbourne's history. ...
Read More

→
Foreign Investment can be a tricky and confusing process. Having professional representation to be your eyes and ears ...
Read More

→