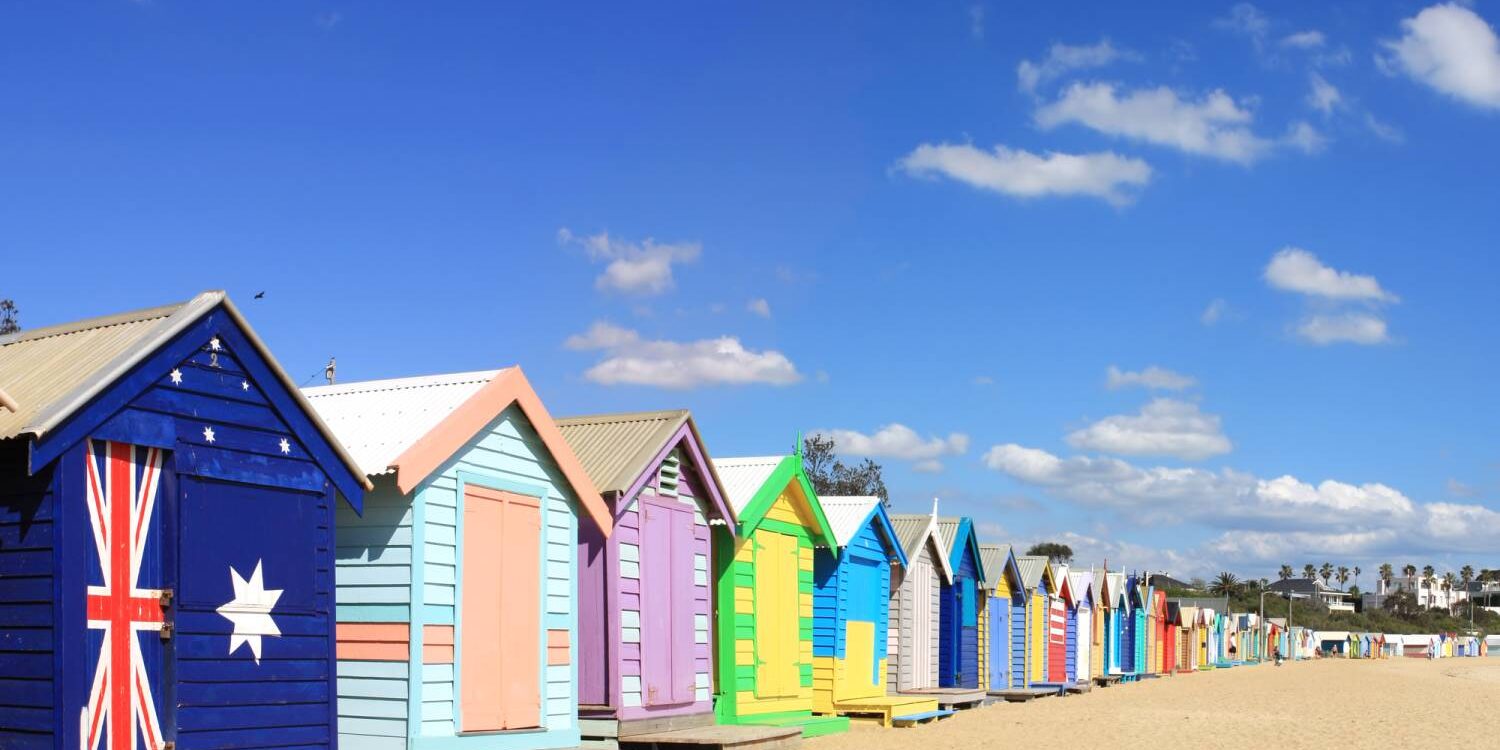 What are the things that I should know as a foreign investor?
This guide serves as an introduction to property investment in Australia from a foreign investor's perspective, along with the regulations and processes involved should a foreign investor decide to purchase an Australian property.
How do I invest if I am not an Australian Resident?
Foreign investment brings forth fundamental benefits to the Australian Government. However, there are foreign investment policies in place to regulate the stability of the Australian property market. Though off-shore investments are welcome, certain restrictions must be abided by, that are managed by the Foreign Investment Review Board (F.I.R.B). Generally, non-residents have the liberty to invest in new and pre-construction residential developments. Australia's foreign investment policy dictates that foreign investments should be channelled to the housing sector to increase the supply of new residential properties.
As a result of this, new residential properties form the majority of purchases by foreign investors, with many of them purchased even before construction is completed.
Foreign investors are free to invest in pre-construction or newly built residential properties (including apartments, townhouses and house & land) as long as the property has never changed hands and has been vacant for more than 12 months. Generally, any residential property purchase by a foreigner is subject to the Foreign Investment Review Board's (FIRB) approval and application is fairly straightforward and normally approved within 30 days. Buyers must submit their applications to the F.I.R.B before purchasing a property. A contract can also be prepared before obtaining approval from the F.I.R.B, as long as there is a special clause in the contract that states that the sale is 'subject to approval by the F.I.R.B' within a specified period.
Application is fairly straight forward. We are also here to assist you in the making your property purchase a smooth and hassle-free experience.
While financing from Australian banks are currently not available to foreigners, there are private lenders available at competitive rates. For some nationalities, e.g. Malaysians and Singaporeas, there are local banks available who provide financing for Australian property investments.
Legal Procedures - It is required to be represented by a lawyer should you decide to purchase an Australian property.  Your lawyer in Australia will assist in reviewing the Contract of Sale, guiding you through the purchase process and be your legal representative in matters about your Australian property.
Note: The sale process above serves as a guide and could differ slightly on case to case basis.
Other Important Information I Should Know
Property Management
Engaging the services of a property manager is the easiest way for foreign investors to deal with the everyday operations of their properties. A property manager will advertise your property and find the right tenants, submit application forms, and preparing tenancy agreements. They will also settle any maintenance issues that may arise, and compile and update you with cash flow reports, taking the hard work out of property maintenance. Property management fees range from 5.5% to 7.7% on gross rent.
Stamp Duty
Certain States and Territories offer rebates on stamp duty when purchasing pre-construction properties, therefore buyers only have to pay a fraction of the stamp duty based on the stage of work completed when the contract is signed. Australia's fairly competitive depreciation rates also make Australian properties fairly tax effective. Stamp Duty varies according to State. (Approximate stamp duty for Victoria (Melbourne) & New South Wales (Sydney) is approximately 5.5%)
Foreign Investor's Levy: In addition to the local stamp duty imposed on property purchases, foreign investors are required to pay an additional 8% of the purchase price in stamp duty.
Taxation
Similar to other countries, you will be taxed if your property investment generates income. But there are many methods of reducing or deferring tax through tax deductions (expenses incurred as a result of generating the income). When it comes to maximizing your tax deductions, you can rely on our specialized expertise and experience will guide you through your claims. Having an accountant who is seasoned in property investment will also help to optimize your cash flow.
Mortgage
While financing is not offered to foreign investors by Australian banking institutions, some banks in countries like Malaysia and Singapore finance investors in their countries to purchase properties in Australia.  There are also finance available from reputable Private Lenders to foreigners.
Where Should I Invest?
We continuously source for good property investment products for our clients. While location remains one of the most important critical criteria, our approach aims at understanding each client's unique requirement and needs, and then match them to hand-picked suitable properties. We emphasize on areas with amenities, schools, public transport access, high demand, and not forgetting upcoming areas.
ARE focuses on certain factors when researching a particular development; these include:
Location
Distance to the Economic Centre
Demographics of the area
Local government planning & expansion
Public transportation & accessibility
Surrounding amenities and recreational facilities
Education: Schools & Universities
Past growth trends
Rental yield statistics
Property supply and demand in the locale
Development analysis focusing on quality of build, developer's and/or builder's track records, designs etc
It is important to us that each client is matched with a property that is most suitable to their investment goals / criteria. We encourage client to speak with us during discovery sessions to enable us to achieve that.
The buying process
The procedure involved in acquiring a property in Australia is not much different from doing so locally. However, there are several vital differences and here's the general guideline:
STAGE 1: PREPARATION
Investors can sometimes be hasty when purchasing a property without understanding the procedures involved. Please take note of the following:
Finance
In the event that financing is required for you to purchase an Australian property, we strongly encourage you to have your borrowing capacity assessed by a lender/bank. This is an important step in order to determine the size of your intended investment.
LEGAL REPRESENTATION
You will require the services of a lawyer to study the Contract of Sale and advice you accordingly. Your documents will be couriered to you to sign and before they can represent you. At your request, we can recommend a local lawyer.
Deposit
A deposit of 10% will be required should you decide to purchase an Australian property. We recommend that you should have this available when you are ready to look for a property. Upon receipt of deposit and signing of Contract of Sale, only are you legally committed to purchasing the property.
STAGE 2: SELECTING A PROPERTY
Choosing a property
A holding deposit of AUD 2000 - AUD 5000 might be required to be transferred into a Trust Account, depending on the property that you choose. This will ensure that the property is reserved so that no other party may purchase it.
Once the property has changed hands or you decide against purchasing the property, the holding deposit will either be used as part of the purchase price or refunded to you.
You will receive the legal documents by courier or electronically, which you will be required to study, sign and return the Contract of Sale to your lawyer in Australia usually within 7-14 days, along with the mandatory 10% deposit.
FIRB Fees
An application for approval from the Foreign Investment Review Board (FIRB) to purchase residential property will not be considered until the relevant application fee has been paid in full. Such fee is currently at $6,350 (for property of AUD1million or less.
Contract of Sale
The developer's lawyer will prepare the Contract of Sale and send to your Australian lawyer, who will review the contract and advise accordingly. The Contract of Sale will then be sent to you either electronically or by post. Kindly take note of the following:
Note that once you've committed to a property, you can't back out so please seek legal advice before signing any contracts or paying your deposit.
Timeframe
Be sure to take note of the stipulated timeframe that is clearly stated in the Contract of Sale (usually 10-21 days). In the event the completed Contract of Sale is not received within the specified time frame, the property will be released onto the market.
Sign and Return the Contract
Ensure that each page of the contract is signed as required by your legal representative or agent. You will want to take note of the tracking number provided by your courier so that you can track the document while it is in transit.
Deposit
Your Contract of Sale should state the payment details of the 10% deposit. The deposit will usually be required to be transferred through your local bank or international wire transfer.
SEEKING FIRB APPROVAL
As this stage, your legal representative will be advising you on the steps involved in applying for the FIRB approval. We usually advise clients to be mindful that each Contract of Sale should be subject to FIRB approval prior to becoming unconditional.
EXCHANGE
Once all the steps above have been completed, your lawyer in Australia will inform you when the property has been officially 'exchanged.'
OTHER IMPORTANT NOTES
Electronic signatures and documents are widely accepted in Australia, unless otherwise requested.
If you are applying for finance, your lender / bank may require fully exchanged contracts or information from you. Our team will be able to assist whenever possible.
There will be instances when you might be required to sign certain documents in front of an Australian consular in your country or to have documents certified by the same, if you cannot be present in Australia.
It is important to observe contractual timeframes and these are strictly imposed and followed locally.
We will be with our clients throughout the process to guide and provide assistance whenever applicable.
Final arrangements
STAGE 3: SETTLEMENT
"Settlement" is the term used when the property changes hands and full payment has been made. Once this processed has been completed, you will become the rightful owner of the property.
This will be handled by your conveyancer or solicitor in conjunction with your bank and mortgage broker (if financing is involved), so you don't need to be there for this to happen.
The title for the property will be given to you or held by your lender for safekeeping, and the keys are available for pick up from the selling real estate agent. If the property is being rented out, then the property manager can then commence advertising the unit to prospective tenants.
The Settlement date refers to the actual day when the remaining balance of the purchased property is paid in full. You will then receive the keys and take ownership of your property.  If it is a pre-construction property, the settlement will only occur upon completion of the property.
Here are a list of things you should be aware for Settlement:
Property loan
This should preferably be arranged three months before the settlement date
Transfer of funds
The balance payment should be transferred to your lawyer's Trust account well before the settlement date. Penalties applies for each extension required and in some cases could cause Contract being rescinded.
Stamp duty
Most states require the stamp duty and additional foreigner investor levy to be paid at settlement. Therefore the amount should be transferred to your lawyer's Trust account
Pre-settlement Inspection
We recommend that you engage a qualified building inspector to inspect the property on your behalf a few days before settlement. In some cases, our team will be able to assist.
Property Valuation
You may engage the services of a qualified valuer to ascertain the market value of your property.
Insurance
We ensure that you are familiarised with Contents Insurance and Landlord Insurance before settlement.
Property Management
A property manager will be engaged before settlement to begin marketing and seeking prospective tenants. Ideally, your property should be tenanted soon after settlement has been completed.
Settlement Date
The date when the final payment is settled, and ownership of the property is handed over to the buyer.
Transfer of Ownership
The final stage of the settlement process is to transfer the ownership from the developer to the buyer's name. This is done at the Registrar of Titles and will be handled by your Australian lawyer.
After the settlement process is completed, you will be liaising closely with your Property Manager for day-to-day matters or tenant related inquiries. ARE would also like to have a continuous relationship with you and will be glad to answer your queries and extend our support to make the experience of owning your Australian property a pleasurable and memorable one.
How do I manage the property?
If you're buying the property as an investment and intending to rent out your property, you have two options.
You can either manage the property yourself, or you can use a property manager.
Engaging the services of a property manager is the easiest way for foreign investors to deal with the everyday operations of their properties. We are more than happy to recommend a list of professional property managers whom we have worked with over the years.
Professional managing agents will look after every aspect of your tenancy.
A property manager will advertise your property and find the right tenants, submit application forms, and preparing tenancy agreements. They will also settle any maintenance issues that may arise, and compile and update you with cash flow reports, taking the hard work out of property maintenance.
Their job includes collecting the rent, maintaining financial records, conducting regular property inspections, handling any disputes, and arranging all repairs.
You should also expect to pay additional one-off fees when they find a new tenant or negotiate an extension on the lease.
Last but not least, please make sure that the managing agent you are interested in using is licensed by the Consumer Affairs (or state equivalent) before you enter into any formal agreement.
Their license will be displayed in their office or on their website.